Description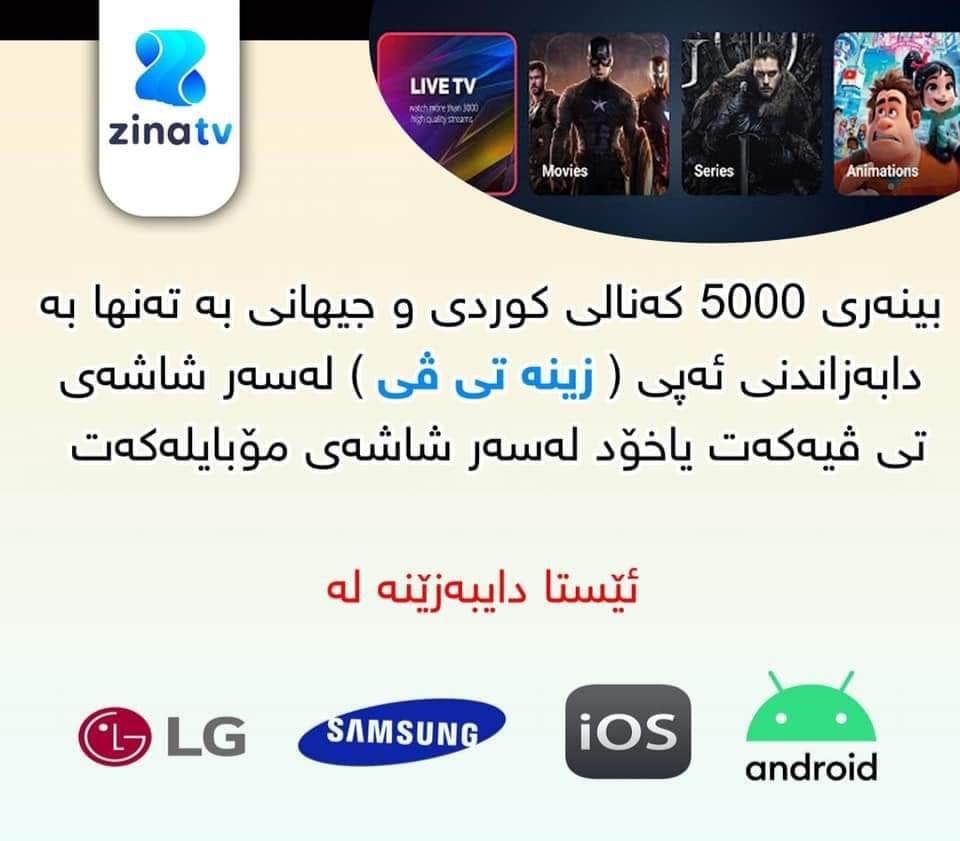 It's the Most Powerful Arabic tv App Zina tv App !! Replacement for Your Smart TV app
The BEST Picture Quality 4K
Think of Zina tv as the app that can fully unlock the potential of your Smart TV, with many more options and flexibility, and none of the hassle!


Zina tv Arabic app integrates seamlessly with your network-enabled Smart TV, letting you watch everything you already keep up with, plus much more.
ZERO Hardware Needed
The days of trying to keep your remotes organized and searching through couch cushions are OVER. With Zina tv app , you only need the TV remote.
Zina tv Arabic app is an app that allows you to watch anything and everything you want, and it's extremely easy to set up.


Installing Zina tv app is as easy and simple as any other App on your TV, mobile or computer And contact us for the Free Trail
Contact us for free for Free trial
Call : 44 7951570100 for more information
اتصل: 447951570100 لمزيد من المعلومات